Nickelodeon and Pharrell Williams SpongeBob SquarePants X IceCream Fashion Line
Posted on September 14, 2013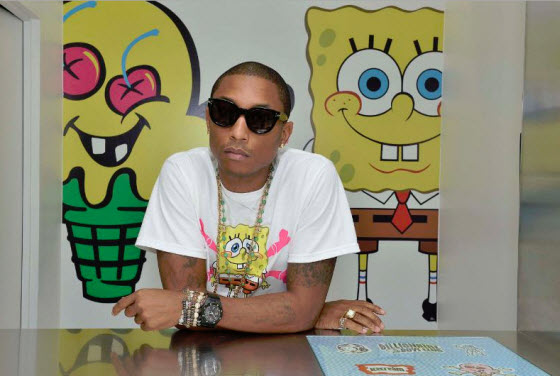 Nickelodeon and Pharrell Williams have launched a SpongeBob SquarePants X IceCream brand capsule collection. The line includes a series of five t-shirts and sweatshirts featuring four SpongeBob-inspired designs. The clothes are available for purchase at the Billionaire Boys Club webstore,
bbcicecream.com
, flagship New York and Los Angeles stores and on Karmaloop.com. The items range in price from $38 to $88.
Pharrell Williams said in a statement, "I've been a SpongeBob fan for many years and it's an honor to collaborate with Nickelodeon to create SpongeBob X IceCream. SpongeBob promotes happiness and optimism and I wanted this line to represent that."
Photo: Nickelodeon, Eugene Gologursky