Sonic's New Shake Flavors Include Chocolate Covered Jalapeno
Posted on April 5, 2014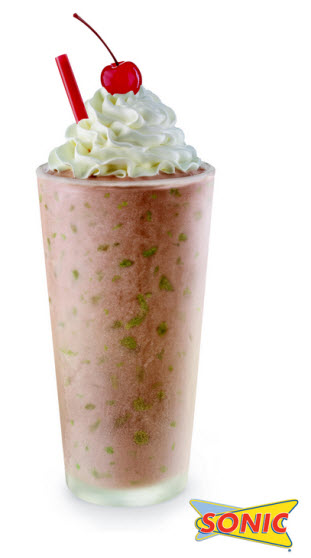 Sonic has brought back its Summer of Shakes. There are three new Shake flavors this year. They include Oreo Peanut Butter, Salted Caramel and Chocolate Covered Jalapeno. The shakes will be available at half price after 8 p.m. this summer starting April 28. Chocolate Covered Jalapeno is pictured above.
Sonic also recently announced a
Kale Cream Pie Shake
, but this was an April Fool's joke. Some people on Sonic's Facebook page said they would have tried this odd shake were it a real shake.
Photos: Sonic
More from Shoppers Shop