Sport Check Opens Flagship Store in Canada's West Edmonton Mall
Posted on February 8, 2014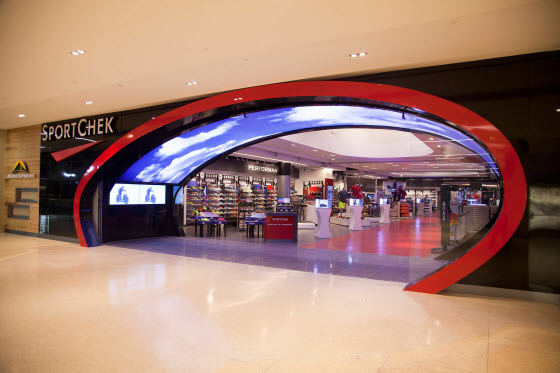 Sport Check has opened a huge flagship store in Canada's West Edmonton Mall. The store is 80,000 square feet and is full of digital displays. The store has a total of 800 screens, including 470 individual screens, 250 computers, 80 tablets and 25 large format tabs.
Duncan Fulton, Chief Marketing Officer of FGL Sports Ltd, says in a
video
that they are putting content, digital and social at the heart of everything they do. He says it shifts how they do business. The store requires lots of video content from its vendors so they can showcase the products using the footage on the store's numerous displays.
Here is a video tour of the store:
Photos: Sport Chek
More from Shoppers Shop