U.S. Postal Service Launches Go Green Stamp Collection
Posted on April 14, 2011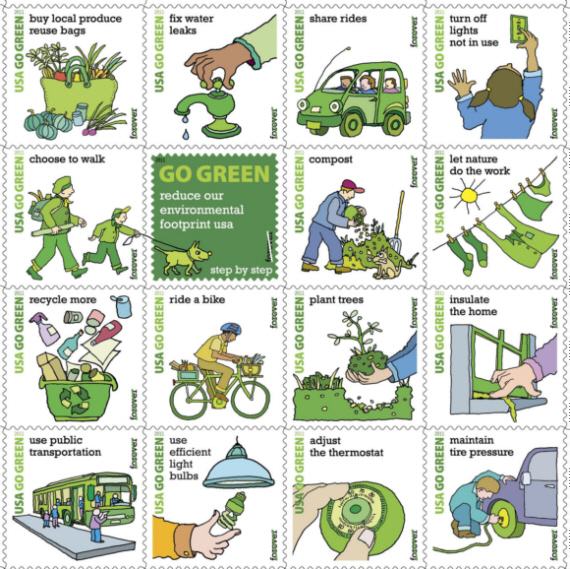 The U.S. Postal Service has launched Go Green stamps. A sheet of the Go Green Forever stamps features 16 green actions, such as planting trees, sharing rides, recycling and turning off lights when not in use. The stamps are meant as steps for reducing the environmental footprint in the U.S.
The U.S. Postal Services says the stamps "feature illustrations of simple low-cost and no-cost actions every­one can take to conserve natural resources and promote the health of our environment."
Ronald A. Stroman, Deputy Postmaster General, says in the announcement, "We're creating a culture of conservation at the Postal Service that will have a lasting impact in our workplace and our communities. The Go Green stamps carry 16 simple, green messages that have the power to help make the world a better place for us and future generations."
Photo: USPS
---
More News from Shoppers Shop