Pizza Hut Launches Oven-Baked Pastas
Posted on July 28, 2022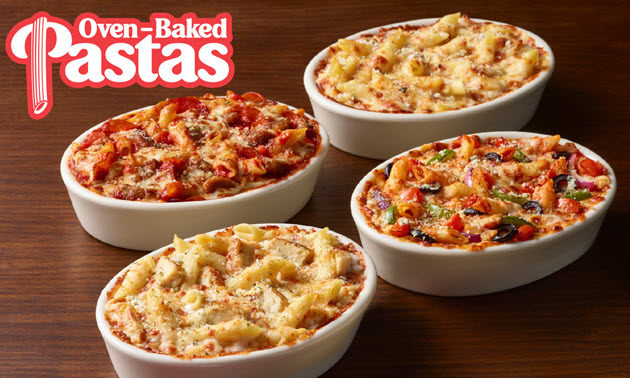 Pizza Hut has launched a new pasta offering called Oven-Baked Pastas. Pizza Hut calls the new items its biggest pasta innovation since adding Tuscani pasta in 2003.
There are different Oven-Basked Pastas
Chicken Alfredo: A combination of creamy Alfredo sauce, grilled chicken, and oven-baked cheese.
Italian Meats: A combination of sweet tomato sauce, pepperoni, Italian sausage and cheese.
Cheesy Alfredo: A cheese lover's offering with creamy Alfredo sauce and two layers of cheese with baked-fresh parmesan on top.
Veggie: A combo of sweet tomato sauce, green peppers, onions, tomatoes, black olives and oven-baked cheese.
The Oven-Baked Pastas cost $8.99 for one. There are discounts of purchases of pairs. They come with included breadsticks or garlic bread.
indsay Morgan, Chief Marketing Officer, Pizza Hut, says, "Customers come to Pizza Hut for best tasting pizza and new pizza innovations, but we now have pastas that are premium, great tasting and affordable for you or your family. These are my new go-to order when I'm sending lunch or dinner to friends or family.
Image: Pizza Hut
More Interesting Products