Bacon Bandages Resemble Strips of Bacon
Posted on August 26, 2016
You can now cover your small wounds with bandages that resemble strips of bacon. It will look like you have a delicious piece of bacon on your body instead of a regular boring adhesive bandage.
The bandages are made by Archie McPhee. They are also bacon shaped with bacon-like edges. The bandages are each about 3 inches long and 1 inch wide. The bandages are sold in a metal tin.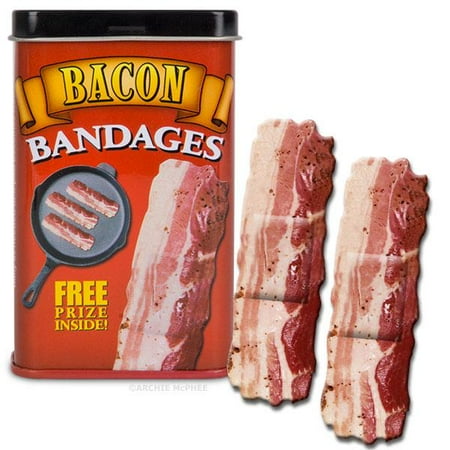 Each tin contains 15 bacon bandages. The tin is available for purchase on Walmart.com.
More Interesting Products