Disney Princess Carriage Ride-On From Dynacraft
Posted on August 22, 2016
Girls can pretend they are a Disney Princess with this new carriage ride-on toy from Dynacraft. The toy is called the 24-Volt Disney Princess Carriage. It has a coach that is large enough for a child to fit a friend.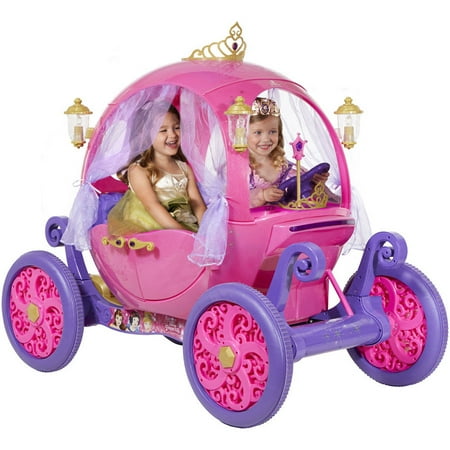 The carriage has a pink body with gold accents, heart-shaped steering wheel and purple wheels. It has working doors. Other features include a light-up wand, detachable tiara and fairy tale sounds. There are images of Disney Princesses on the side. The carriage runs for 45 minutes on a charge. It has a maximum speed of 5 mph.
The carriage ride-on can be found on walmart.com. It costs $398.
More Interesting Products