Pioneer Woman Launches Instant Pot Line
Posted on October 6, 2018
Ree Drummond has collaborated with Instant Pot for a line of Pioneer Woman Instant Pot devices. The Pioneer Woman Instant Pot is a 6 quart multi-use programmable pressure cooker. The Instant Pot has a 3-ply inner stainless steel bottom. The Pioneer Woman pressure cooker features a floral design and comes in two different patterns: Breezy Blossom and Vintage Floral (pictured). It retails for $99.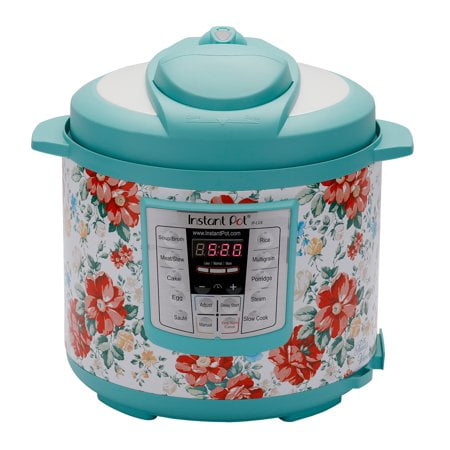 Where to Buy: Walmart
Note: We may receive a commission from sales made through product links in this post.
More Interesting Products