Puma and Cara Delevingne Launch Exhale Yoga Collection
Posted on March 23, 2021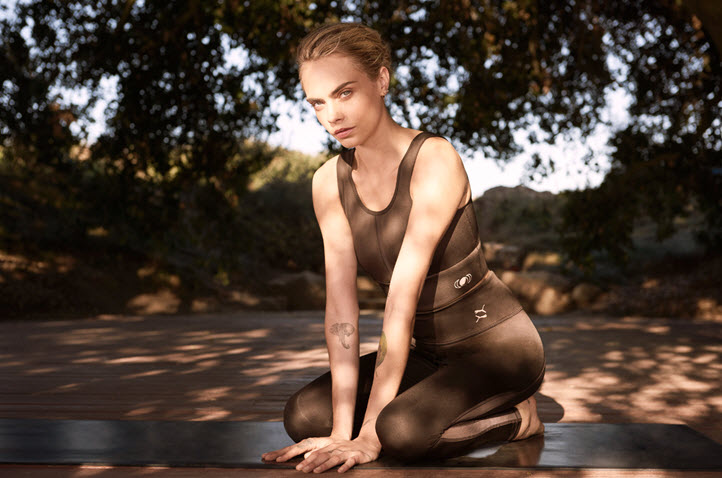 Puma and Cara Delevingne have collaborated on a new eco-conscious yoga collection called Exhale. The collection uses eco-conscious materials, such as at least 70% recycled polyester.
Puma Exhale uses a neutral color palette. It includes a high waist full tight, studio bra, knit cover up, crop top, boyfriend-inspired tee, leotard, and a jogger.
Cara says in a statement, "Yoga is one of my biggest passions, it has impacted my life in such a positive way. When PUMA approached me about partnering to create a yoga line, I was thrilled. We both are very focused on the environment, that is why it was important to design a collection with minimal impact. This creates a more meaningful impact on our mind, body, and practice; allowing us space for peace and tranquility to simply exhale."
Cara does yoga in a promotional video for the collection. The collection is available for purchase on Puma.com.
Note: We may receive a commission from sales made through product links in this post.
Image: Puma
More Interesting Products