Reese's Launches Halloween Peanut Butter Bats
Posted on September 12, 2017
One of the many fun things about Halloween is the special Halloween-themed candy that arrives. Reese's, a Hershey's brand, has come out with a great Halloween candy this year. It is Reese's Peanut Butter Bats. The popular cups are now bat-shaped.
The Reese's Bats join the Reese's Peanut Butter Pumpkins as two Halloween themed Reese's offerings. We think the bats are the coolest of the two. Bats can also be seen flying around between scary trees on the Reese's Bats packaging.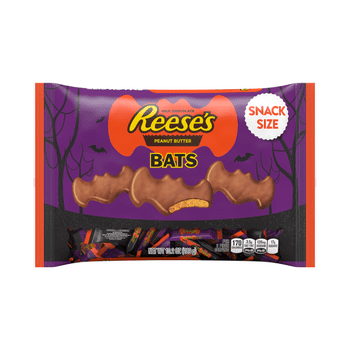 The Reese's Peanut Butter Bats can be found at Walmart.com.
You can find the nutritional information and ingredients on Hersheys.com.
Note: We may receive a commission from sales made through product links in this post.
More Interesting Products