Spider Skeletons for Halloween
Updated August 15, 2020, originally posted on September 15, 2016
Creepy spiders make for great Halloween decorations. A decoration resembling a spider skeleton is also a clever concept. Scientifically speaking spiders do not have a skeleton under their skin like mammals. They have an exterior exoskeleton that they shed when they molt.
It may not be the least bit scientifically accurate but a spider skeleton does make for a fun Halloween decoration. One of the first spider skeletons was initially available from ThinkGeek for $49.99. It was 40-inch wide and 16-inches tall. It had posable legs that folded underneath for storage.
Since then a variety of spider skeletons have arrived on the marketplace to help you with your scary Halloween displays.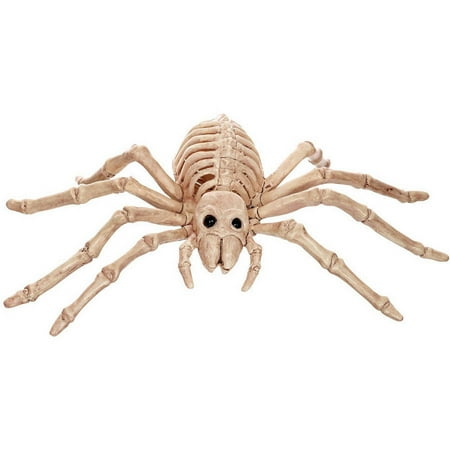 The skeleton spider above can be found at Walmart.com. It is made of polypropylene and is six inches long and 9 inches wide.
Another spider skeleton decoration is called the Boneyard Spider Skeleton with Light-Up Eyes. The eyes are red and beady. There is even a mini-version - The Boneyard Mini Spider Skeleton. This Boneyard full of skeletal spiders seems like a place to avoid.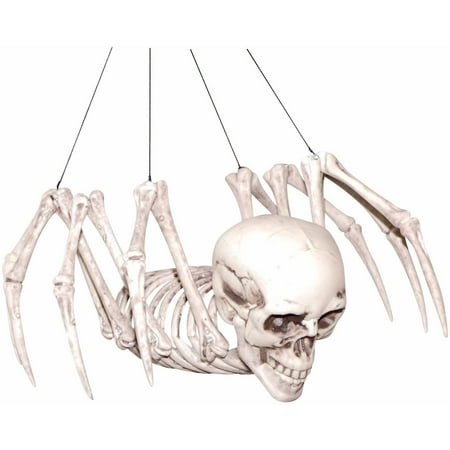 An even stranger spider skeleton is the creepy version below from Gemmy. It has a human skull for a head. This is the stuff of nightmares. It can be found at Walmart.com.
There's also this strange animated spider skeleton available from Biglots.com.
More Interesting Products