Bret Michaels Launches Luggage Collection
Posted on February 16, 2016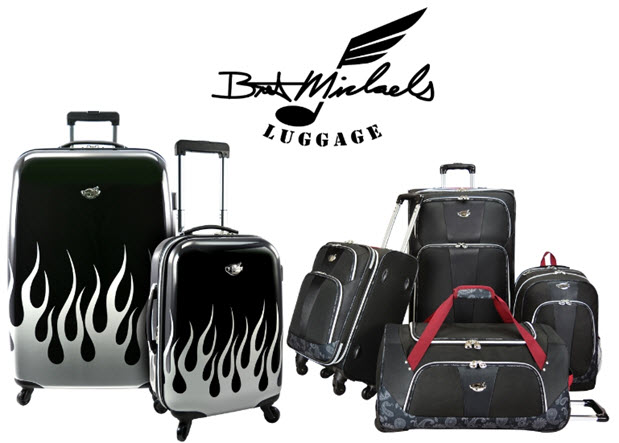 Rock star Bret Michaels has launched his first luggage collection. The black and grey collection by Traveler's Choice was designed by Michaels. It includes a Classic Road and Roat Tour line.
Michaels spends over 200 days a year on the road and living out of a suitcase so he knows what types of luggage he likes. The luggage feature unique designs and details such as the grey colored flames.
The luggage is being sold on the Live Bret Michaels store on Overstock.com. It also carries product picks from Michaels in categories including furniture, outdoors, home decor, clothing and more.
Michaels says in a statement, "I don't stand behind things I don't believe in. I'm truly a person that shops on Overstock.com and have done so for a long time. I'm excited to have a chance to personally develop products like the ones in my house, on my bus, in my life."
Photo: Michaels Entertainment Group
---
More News from Shoppers Shop