Mattel to Develop UNO Live-Action Movie
Posted on April 11, 2021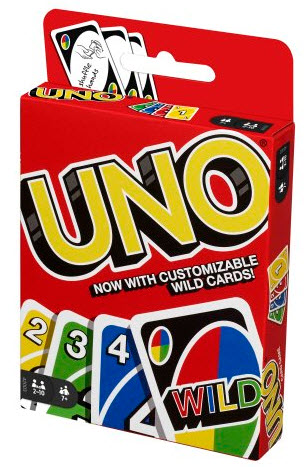 Mattel recently announced plans to make a movie based on the popular UNO card game. This will be a live-action motion picture. The UNO film is set in the underground hip hop world of Atlanta.
Mattel Film is producing the project with Grammy-nominated rapper Lil Yachty and Quality Films. A screenplay for the comedy film has already been written by Marcy Kelly.
Robbie Brenner, executive producer, and Kevin McKeon, supervising producer, will lead the project for Mattel Films.
Brenner says in the announcement, "At Mattel Films, we are looking to explore stories that bring our brands to life in unexpected ways. UNO is a game that transcends generations and cultures and we look forward to partnering with Lil Yachty, as well as with Coach, P and Brian Sher, to transform the classic UNO game into a comedic action adventure."
A Variety report calls the upcoming UNO movie an action heist movie. It says Yachty is being eyed for the lead role although the cast has not yet been officially announced.
Yachty says, "I'm so excited to be part of this film with Mattel. I played UNO as a kid and still do today, so to spin that into a movie based on the Atlanta hip hop scene I came out of is really special. It hits close to home for me."
UNO was conceived in a Cincinnati barbershop in 1971. It is available today in over 80 countries.
Image: Mattel
---
More News from Shoppers Shop