Bag of Bones Cheetos for Halloween
Posted on September 17, 2017
Frito-Lay has a Halloween-themed version of its popular Cheetos snack. It is called Bag of Bones Cheetos. The white cheddar snack first arrived in 2014 as a limited-edition item.
There are four different white Cheetos bones included in the 8 oz. bags. There is a skull, rib cage, hand or foot bone and an arm or leg bones. Put theme all together and you can make a white cheddar Cheetos skeleton.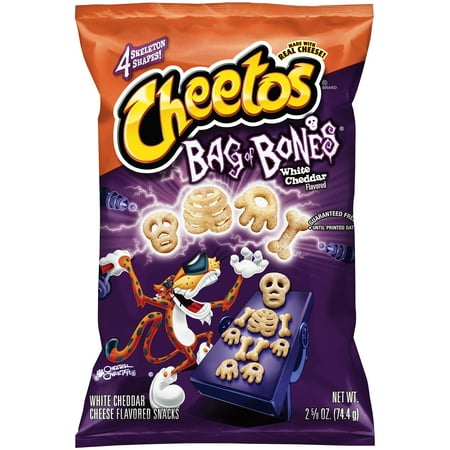 Many online retailers still list the skeletal Cheetos but they do not appear to be in stock. It is not clear if they will be getting a new supply for Halloween. Frito-Lay should bring back the Cheetos bones.
Where to Buy: Walmart
More Interesting Products