Cat Kitchen Timer by Kikkerland
Posted on May 30, 2017
Kikkerland makes several different animal kitchen timers. The Cat Kitchen Timer is the cutest. It features a cute gray cat face with pink ears. The mouse timer is also cute because it has a similar design. The other animal timers - ladybuy, hedgehog, owlet and penguin - are slightly different in style.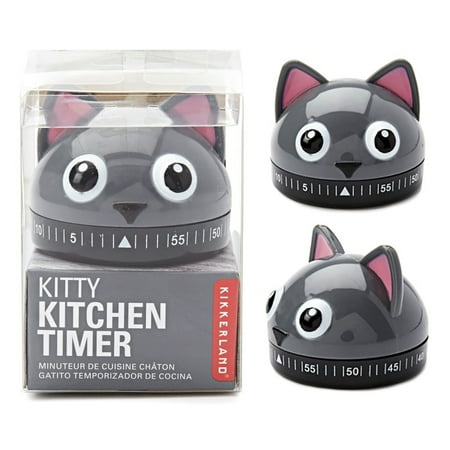 The timer - called Kikkerland Kitty Cat Kitchen Timer - can be set for up to 60 minutes. It is not digital. It has a 2.4 inch diameter so it won't be hard to find a place for it.
Where to Buy: Walmart
Note: We may receive a commission from sales made through product links in this post.
More Interesting Products