Mattel Launches Game Developer Barbie
Posted on June 18, 2016
Barbie is a video game developer in her latest career endeavor. Mattel has launched the Barbie Game Developer Doll. Barbie is dressed casually for her career in the gaming industry. She is carrying a laptop and tablet.
Game Developer Barbie has red hair and is wearing a headset and glasses. She is also wearing a graphic t-shirt, green jacket, faded jeans and white sneakers. Mattel says, "Bright red hair and eyeglasses are fashion-forward with techie style!"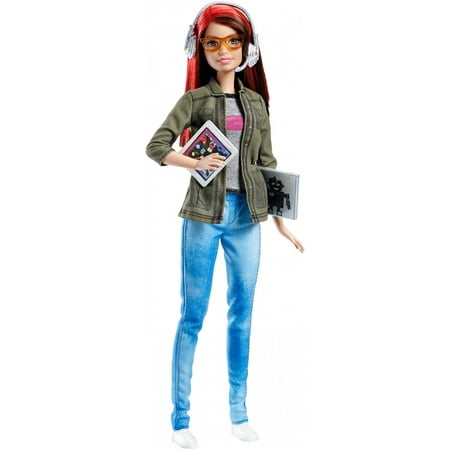 Barbie has worked with computers before. A Computer Engineer Barbie was launched in 2010.
Where to Buy: Walmart
Note: We may receive a commission from sales made through product links in this post.
More Interesting Products