Giant Inflatable Olafs for the Holidays
Updated August 15, 2020, originally posted on December 8, 2016
Impress your neighbors this Christmas with a giant inflatable Olaf from Gemmy. There are multiple Olafs on the market. Some of them stand up to 11 feet tall.
There is an 8 foot tall Olaf illuminated from within by five C7 bulbs to create a glowing effect. The Olaf inflatable has Olaf's friendly and lovable toothed grin. He is wearing a red stocking cap and holding a candy cane. The inflatable secures to the ground with eight stakes and four tethers. It comes with a constant-inflation air pump.
This is not the only Olaf inflatable out from Gemmy. There is also an 11-foot Olaf holding a snowflake. It can be found on Home Depot.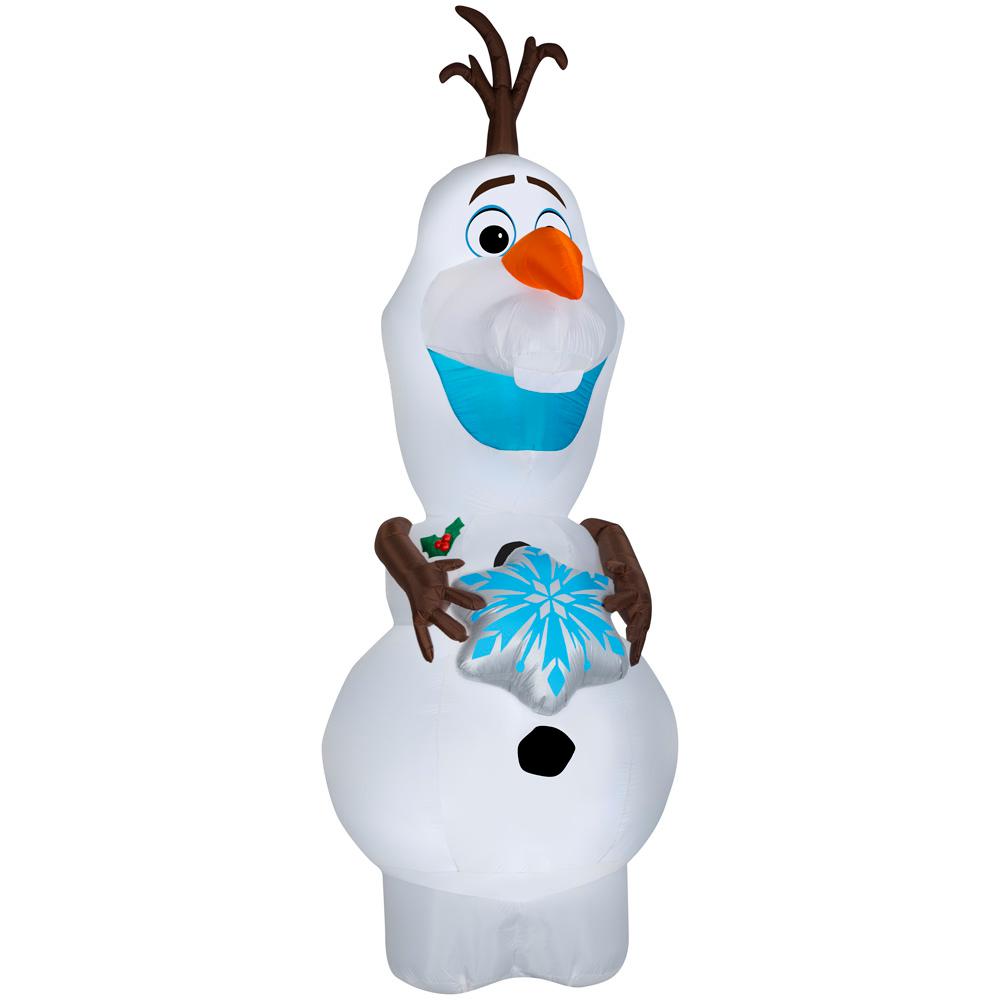 Another Olaf version wears a red stocking cap and has his arms up in the air. There's also an 8 foot tall Inflatable Elsa available from Hammacher Schlemmer. We hope you find a fun Frozen inflatable for your lawn.
Note: We may receive a commission from sales made through product links in this post.
More Interesting Products