USPS to Launch James Webb Space Telescope Stamp
Posted on August 6, 2022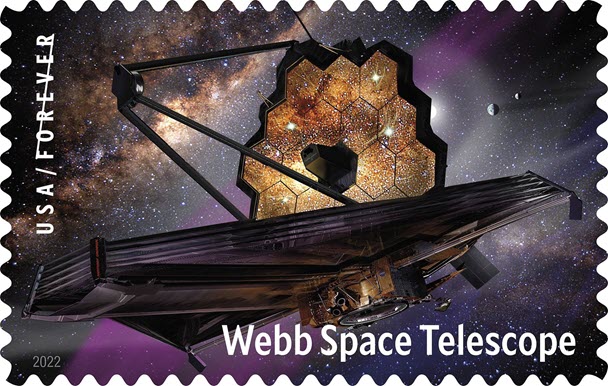 The United States Post Office has created a stamp celebrating the new James Webb Space Telescope. It will be available for pre-order starting on August 8.
NASA's powerful telescope recently return stunning images from deep space. The telescope has a gold-coated mirror that forms a 21-foot-wide lens in segments. The lens captures faint infrared rays from billions of light-years away.
The image on the stamp is an artist's digitally created depiction of the telescope against the background of a star and distant space. The space imagery was taken by the telescope early in its mission.
Art director Derry Noyes was the designer for the stamp, using existing art by James Vaughan and an image provided by NASA/Space Telescope Science Institute.
The dedication ceremony for the stamp will be held on Thursday, Sept. 8, 2022, at 11 a.m. ET at the Smithsonian National Postal Museum.
Image: USPS
More Interesting Products