Nachosaurus is a Dinosaur Themed Snack and Dip Holder
Posted on September 24, 2018
This set from Barbuzzo will hold your chips and your dip for a prehistoric themed snack break. The dinosaur holds the chips in a slot on its back like Stegosaurus. The set also includes a bowl for your dips. The set is BPA free and top-rack dishwasher safe.
The manufacturer says, "Thought to be extinct the prehistoric Nachosaurus is back... and ready to carry and serve your favorite snacks!"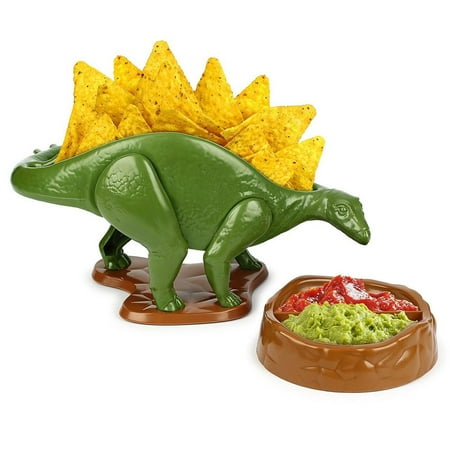 Where to Buy: Walmart
Note: We may receive a commission from sales made through product links in this post.
More Interesting Products