Kellogg's Launches Peeps Marshmallow Cereal
Posted on April 4, 2019
Kellogg's and Just Born collaborated on new Peeps Marshmallow Cereal. The cereal is one of Peeps new Easter 2019 products. Just Born says the cereal will be available for a limited-time only. The cereal is made of cripsy O's that come in three iconic Peeps colors, plus pieces of marshmallow.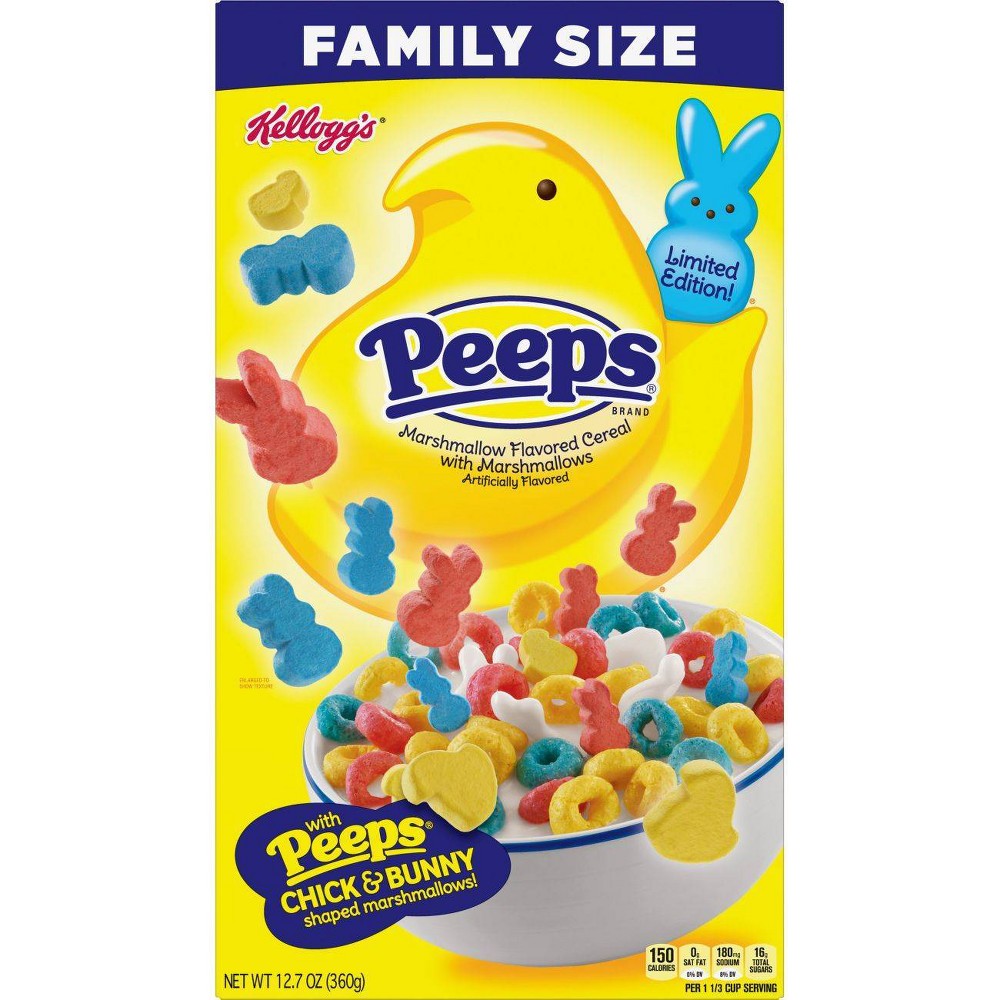 Kellogg's says the cereal "provides an excellent source of 8 vitamins and minerals to help you get a great start." You can find the nutrition facts on kelloggs.com. There is plenty of sugar in it as you might expect. It has 110 calories, 13 grams of sugar and 120 mg of sodium per cup. That is without added milk.
The limited edition cereal recently started appearing on store shelves. You can find the product listing on Target.com, where it is available for shipping or pick-up.
Here is a taste test conducted by MLive.
Note: We may receive a commission from sales made through product links in this post.
More Interesting Products