Yankee Candle Unveils Nine New Scents for Spring 2016
Posted on March 1, 2016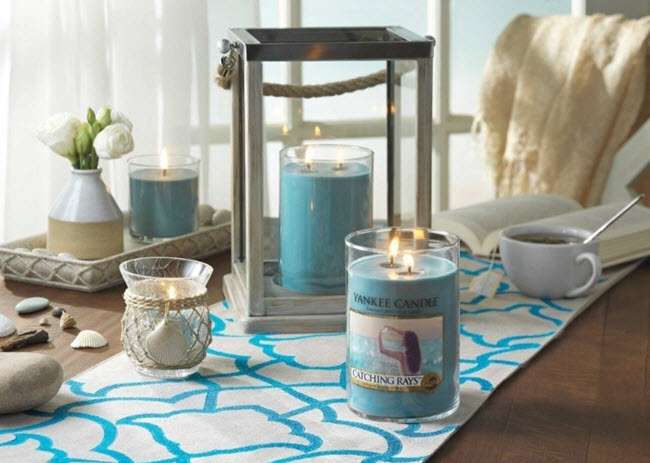 Yankee Candle has unveiled nine new scents for Spring 2016. The new scents are available in the classic candle jar and tumbler styles as well as part of the Pure Radiance line.
The most unusual new fragrance in this lot is the Line Dried Cotton scent which Yankee Candle says smells like cotton drying in the sun. Here are the six new spring fragrances:
Catching Rays - a sharp orange and golden amber scent
Flowers in the Sun - a bright scent of sweet blossoms
Line Dried Cotton - the fresh scent of cotton drying in the sunlight
Strawberry Lemon Ice - scent of fresh-picked strawberries and strips of lemon peel in ice
April Showers - spring scent of rain in a citrus orchard
Pink Peony - scent of a luscious spring bloom
Here are the three new Pure Radiances fragrances for Spring 2016:
Citron - fresh lemon softed by lime blossoms
White Tea - tea leaves, lemon and warm amber
Carefree - a scent of white flowers and powdery musk
Yankee Candles offers candles in different sizes that range in price from $10.99 for a small jar candle to $27.99 for a large tumbler or large jar candle. They also sell wax melts or samplers for $1.99 each.
Image: Yankee Candle
---
More News from Shoppers Shop