Flickering Ghosts Pathway Lights from Gemmy
Posted on August 25, 2020
Gemmy has new Flickering Ghosts Halloween Pathway Markers out for Halloween 2020. The ghosts stake into the ground and provide a flickering flame effect to light the path to your door on Halloween night.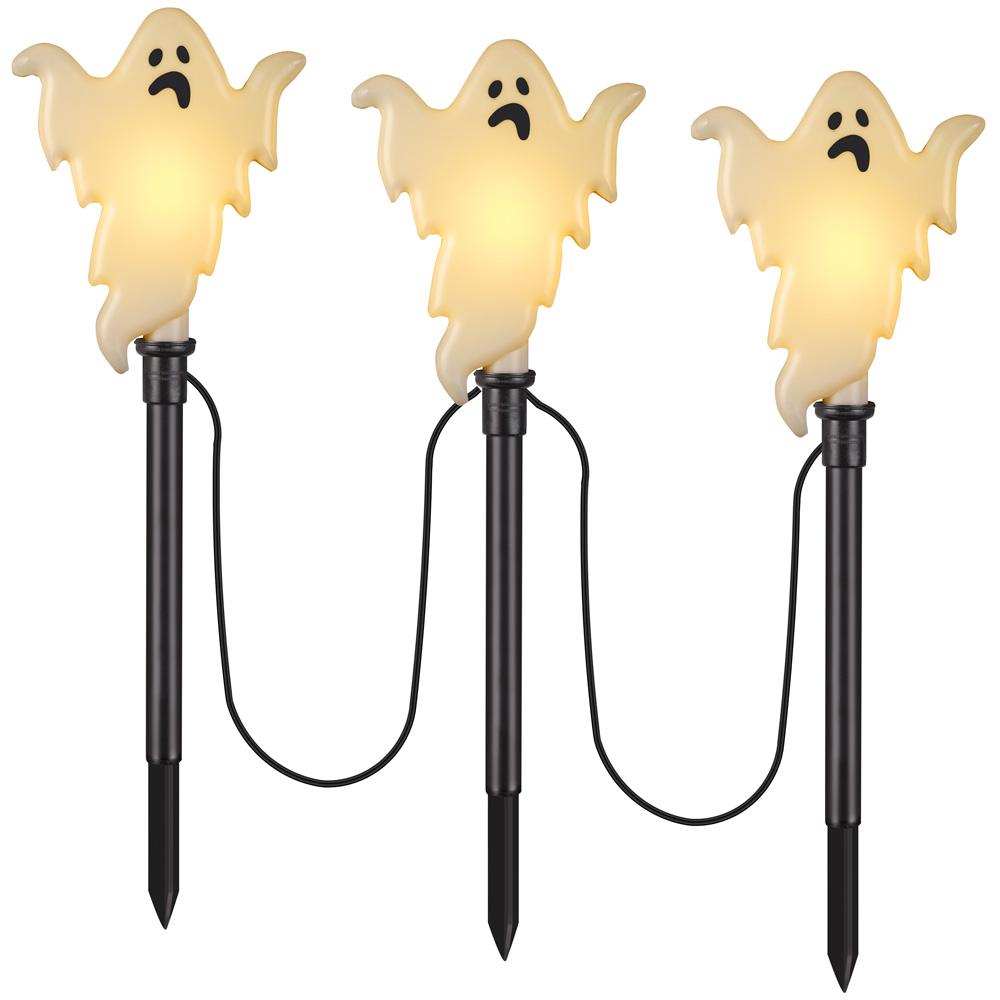 The pathway lights plug-in and use a white LED light. The are sold in packs of three.
Where to Buy: Home Depot
Note: We may receive a commission from sales made through product links in this post.
More Interesting Products